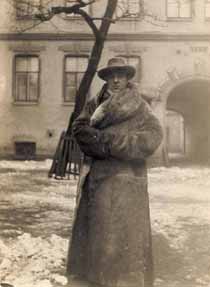 Arnold Schoenberg in the courtyard of the St.Petersburg Philarmonic, 1912

In 1911 Vasily Kandinsky introduced Arnold Schoenberg's musical theory to Russia by publishing his own translation of the composer's groundbreaking Theory of Harmony in a 1911 exhibition catalog of the International Art Salon, which traveled to several major cities in Russia. In the winter of 1912 Schoenberg was invited to St. Petersburg to conduct. This was his opportunity to make personal contact with the leading musicians and artists who were already familiar with his musical theory and compositions. 

Schoenberg in Inventing Abstraction
---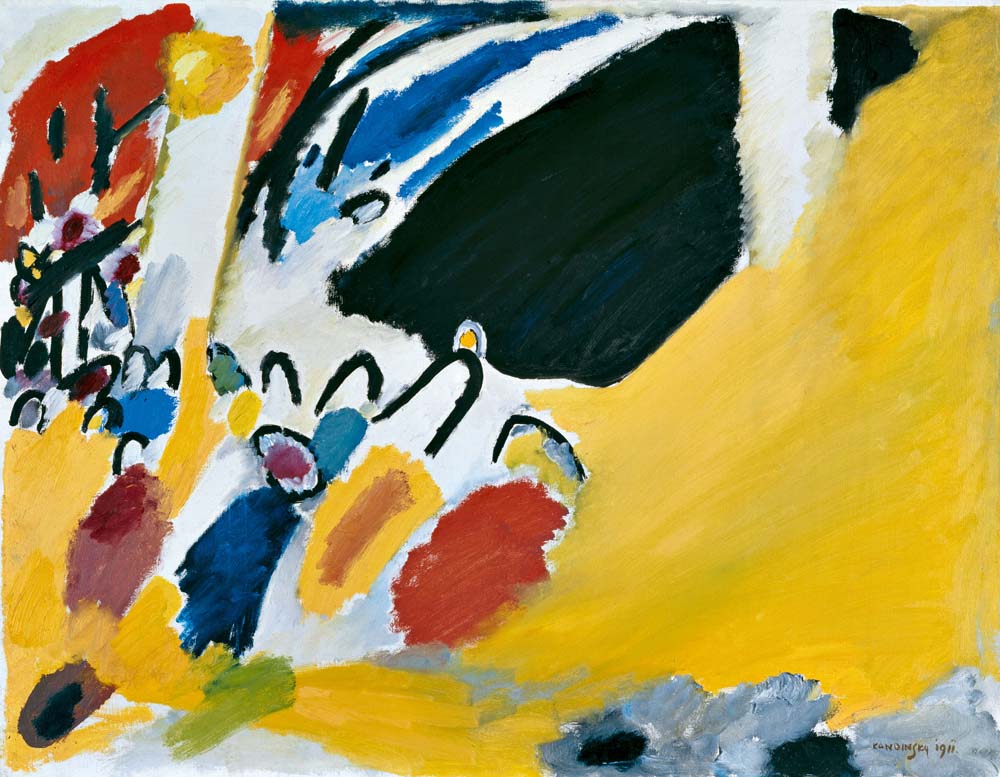 Tonight's concert, the second one organized by the Pulitzer-winning composer David Lang in conjunction with Inventing Abstraction, features the music of Arnold Schoenberg and Morton Feldman. Here are program details.
If you can join us tonight you can still get tickets online or at the door.
If you are not in New York, you will be able to hear a recording of this concert on Q2 music's website soon after the concert ends.
See our earlier post about the encounter between Kandinsky and Schoenberg
---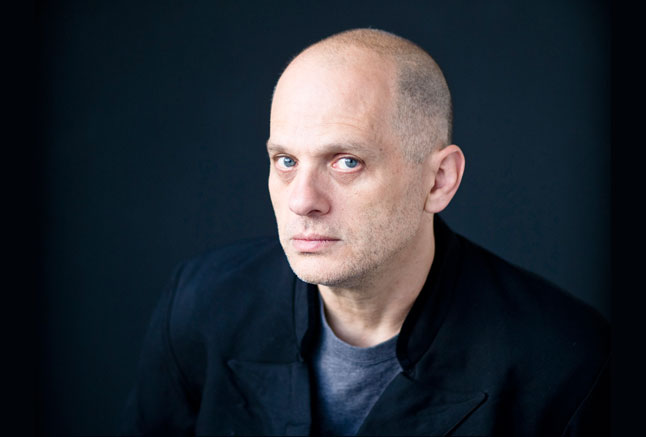 Yesterday's concert, Consonant Abstraction, organized by David Lang with a guest appearance by Steve Reich, was a mix of thrilling music and thought-provoking conversation. You can listen to it here. The second concert in this pair will take place next Monday, March 4th, at 6pm. Entitled Dissonant Abstraction, it will bring together music composed by Arnold Schoenberg and Morton Feldman, performed by alumni musicians of the Bang on a Can Summer Festival at Mass MoCA.

This concert has not sold out yet, so hurry! 
---