---
Absolute Film
Image: Hans Richter, stills from Rhythmus 21, 1921
The history of early abstract cinema culminated with a historic event: on May 3, 1925 the UFA Theatre in Berlin hosted a matinee screening, The Absolute Film, which was the first public showing of abstract films. The term "absolute" emphasized the films' non-narrative quality and their focus on the elements, the "absolutes" of film language — surfaces, planes and shapes changing over time. Much of the impetus for these earliest abstract films came from painters who sought to put painting in motion, including Hans Richter, Viking Eggeling, and  Walter Ruttmann. In Inventing Abstraction, all the extant films from this performance play in sequence. 
---
---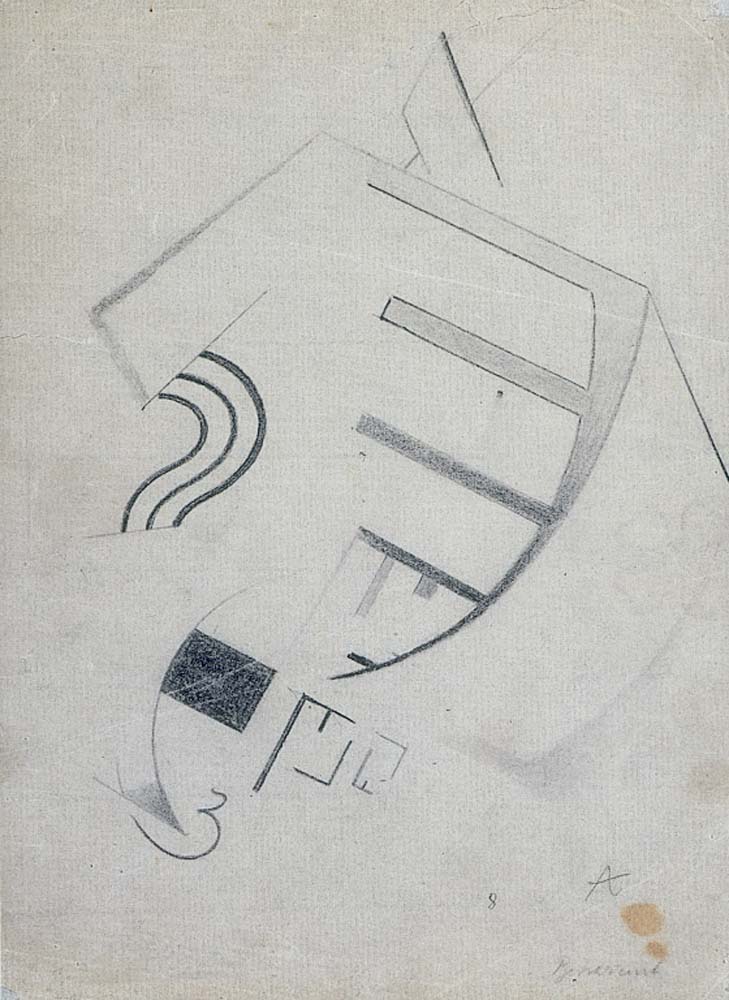 One of the pioneers of abstract cinema, the Swediish artist Viking Eggeling made a group of thirty abstract drawings in 1919-20 in preparation for his film Symphonie Diagonale (Diagonal Symphony). They trace a sequence of abstract shapes that appear from, morph and dissolve back into the white background of the page. Eggeling used these drawings to develop his cinematic animation. Each drawing has two little pinholes at the top corners, as the artist pinned them to the wall experimenting with their sequential effect on paper before creating it on film. In 1921-4 Eggeling made his only realized film Symphonie diagonale, photographing drawings one frame at a time and making drawn forms disappear by incrementally masking them with large sheets of tinfoil. These drawings are shown together in Inventing Abstraction next to the film itself. 
---
In 2005 the artist Bruce Checefsky created this animation of a selection of Leopold Survage's Colored Rhythm watercolors.
---