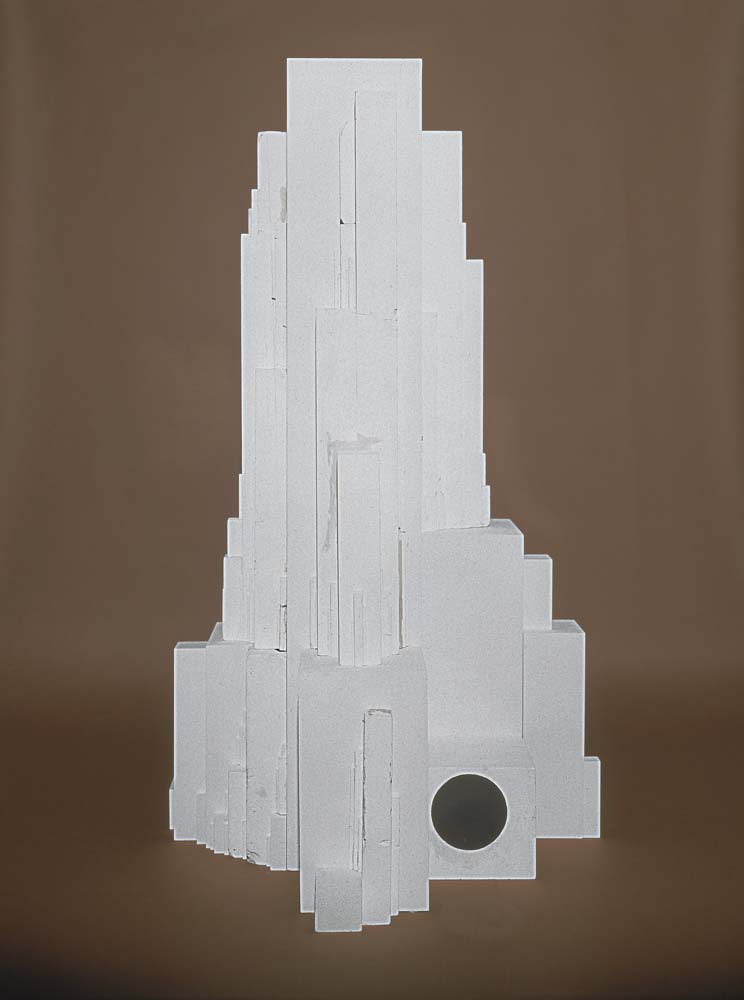 Kazimir Malevich, Architecton (Gota), 1923 
(reconstructed in 1978, incorporating original elements)
In 1919 Kazimir Malevich announced that the future of Suprematism, the abstract pictorial style he invented four years prior, lay in three-dimensions. In 1923 Malevich made his first architectons, visually austere but compositionally complex structures built of small blocks of plaster. Gota, on view in Inventing Abstraction, is one of Malevich's earliest architectons. Rather than actual architectural projects, architectons were imaginary structures meant to transform our conception of our lived environment. Gota is one of a number of these structures in the collection of Centre Pompidou, reconstructed in 1978 by incorporating a number of original elements, brought out of the Soviet Union by one of Malevich's students.
---
Contemporary Artists about abstraction
On the "Conversations" page of our exhibition website you can hear contemporary artists speak about a work of their choice in Inventing Abstraction. Recently Wolfgang Laib spoke about his special relation with Kazimir Malevich's White on White. Laib's current installation Pollen from Hazelnut in the Museum's atrium, on view through March 11th, 2013, gives his story a particular resonance.
Wolfgang Laib, Pollen from Hazelnut, currently installed at The Museum of Modern Art. Photo by Jason Mandella.
About Wolfgang Laib's exhibition at MoMA
More about Malevich's White on White
See also our earlier post about White on White at MoMA in 1936
---