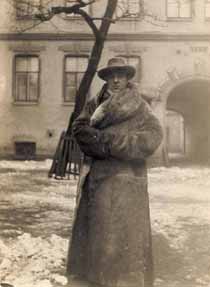 Arnold Schoenberg in the courtyard of the St.Petersburg Philarmonic, 1912

In 1911 Vasily Kandinsky introduced Arnold Schoenberg's musical theory to Russia by publishing his own translation of the composer's groundbreaking Theory of Harmony in a 1911 exhibition catalog of the International Art Salon, which traveled to several major cities in Russia. In the winter of 1912 Schoenberg was invited to St. Petersburg to conduct. This was his opportunity to make personal contact with the leading musicians and artists who were already familiar with his musical theory and compositions. 

Schoenberg in Inventing Abstraction
---
Reinventing Music by WQXR radio

Robert Delaunay, The Three Windows, the Tower and the Wheel, 1912 
In conjunction with Inventing Abstraction, New York's classical music radio WQXR has created a musical program, entitled Reinventing Music, 1910-1925. You can hear it in a specially designed music chamber in the exhibition as well as on WQXR's website.
---
Born in France, composer Edgard Varese divided his time between Berlin and Paris before moving to New York in 1915, where he continued to maintain close ties with many artists and composers on both sides of the Atlantic, including the Dadaists Francis Picabia, Marcel Duchamp and Man Ray. One of Varese's most innovative compositions is Hyperprism of 1923, written for nine wind instruments and percussion. In this work timbre and texture replace pitch as the main focus, and percussion has an autonomous function. This composition is characterized by dynamic contrasts and juxtapositions rather than by harmonious melodic development. You can hear this work as part of Q2 public radio's musical program Reinventing Music organized in conjunction with Inventing Abstraction.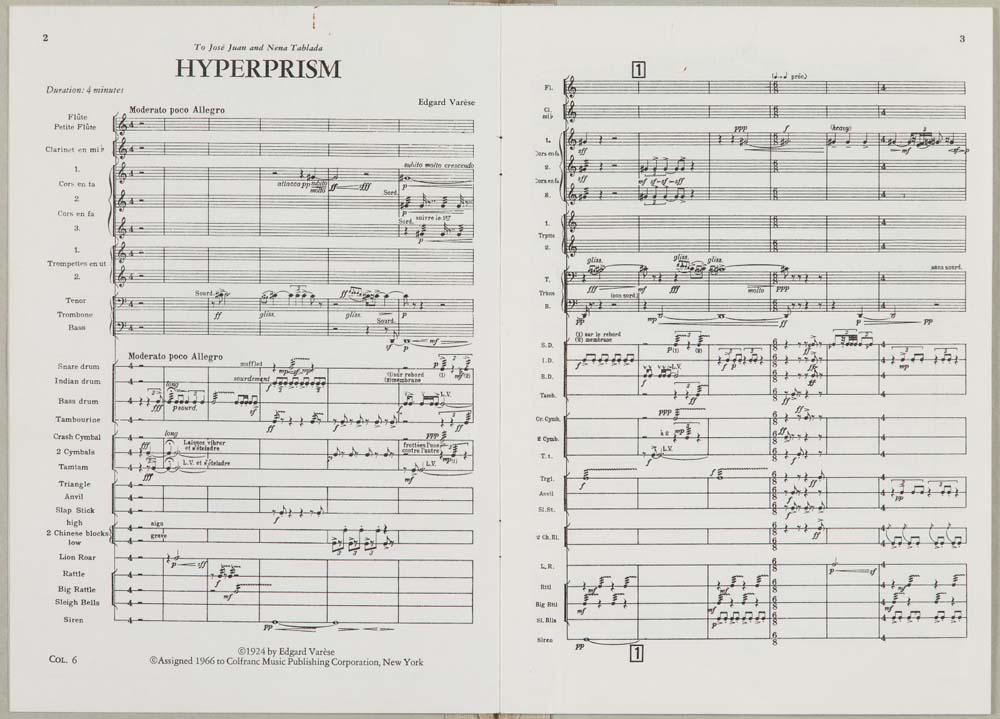 Edgar Varese, Hyperprism, 1923
See Varese's connections to other figures in Inventing Abstraction
---
On the website of Q2 Music, the blogger David Patrick Stearns analyzes the form-changing musical innovations of the period 1910-1925.
---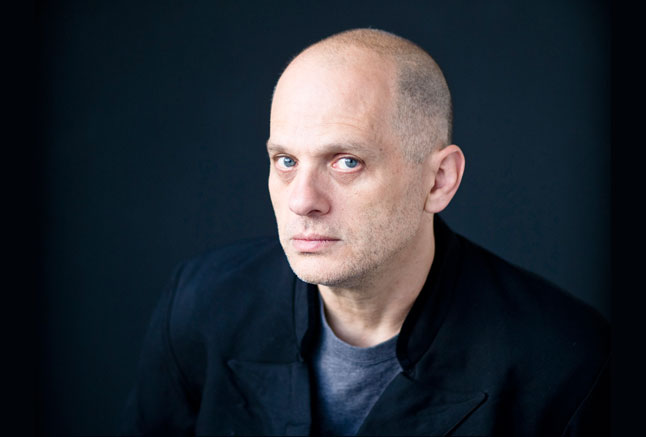 Yesterday's concert, Consonant Abstraction, organized by David Lang with a guest appearance by Steve Reich, was a mix of thrilling music and thought-provoking conversation. You can listen to it here. The second concert in this pair will take place next Monday, March 4th, at 6pm. Entitled Dissonant Abstraction, it will bring together music composed by Arnold Schoenberg and Morton Feldman, performed by alumni musicians of the Bang on a Can Summer Festival at Mass MoCA.

This concert has not sold out yet, so hurry! 
---
Consonant Abstraction: Claude Debussy and Steve Reich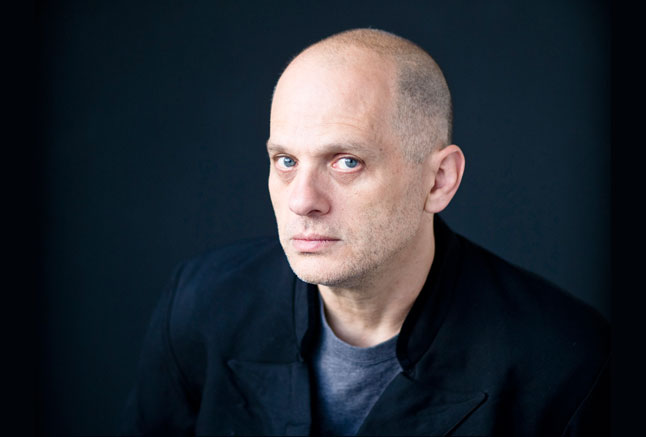 David Lang
In conjunction with Inventing Abstraction, the renowned music group Bang on a Can and one of its co-founders, the Pulitzer-prize winning composer David Lang will present two concerts that explore the legacy of modern music from the period of the exhibition. Each concert pairs two composers: an early 20th century innovator and a New Yorker he inspired. The first evening in the series features works by Claude Debussy and Steve Reich. The program will feature a rare performance of the chamber ensemble arrangement of Debussy's landmark orchestra piece Prelude to the Afternoon of a Faun, which was made by one of Schoenberg's students for his private performing society in Vienna; plus two Reich classics, Electric Counterpoint and Different Trains.
While tickets to this performance at The Museum of Modern Art are sold out, you can hear it live on WQXR (New York public radio) today February 26 at 6 pm CET.
---
THE ROAD TRIP
In late July 1912, Francis Picabia, Guillaume Apollinaire, and Claude Debussy set out on a road trip, packing into one of the painter's magnificent cars. As they rumbled along, they debated the validity of "pure painting." Picabia argued with passion for a new art that would no longer picture things in the world. When he got home, he worked feverishly, creating audacious paintings that when exhibited that fall counted among the first abstract works shown in Paris. Put a modern artist, poet, and composer in a car and what do you get? Abstraction.
Here's Picabia behind the wheel years later in a photo by Man Ray
---